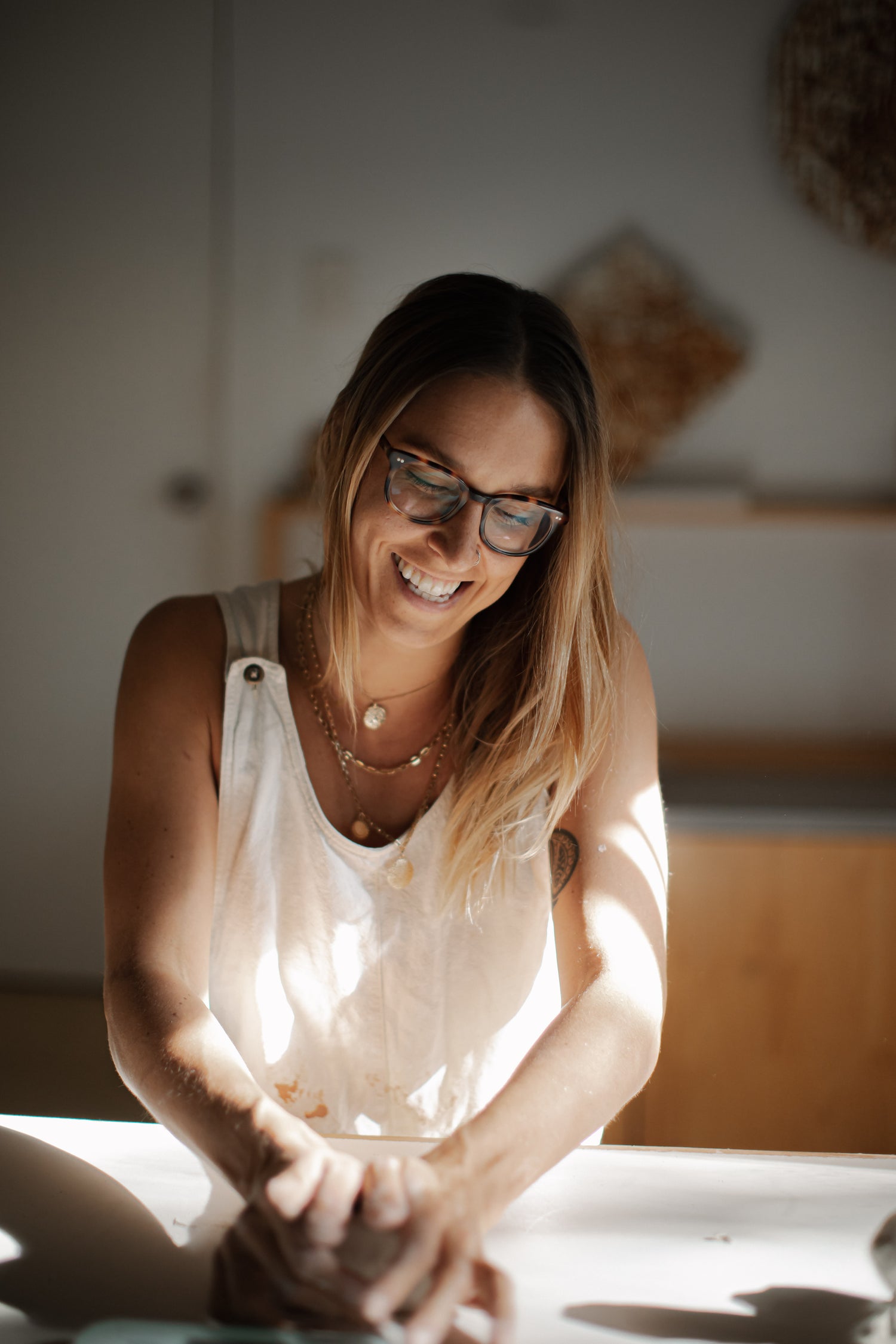 The Origin Story
Growing up, it took everything my mother could do to get my hands out of the mud, the sand, or anything messy and textured. I've always understood things better through touch than anything else. After years of persuading, I finally heeded my mother's suggestions and took a pottery class. She was right, as mothers often are, and I was hooked. To say it was love at first throw is an understatement. It was love, but it was also frustration, confusion, and very challenging. This humbling practice has taught me so much about patience and detachment, and to get back to the base of why I was doing this - because the meditative effect of clay in my hands brings me great joy. These are the products of that joy.
From a decade-long hobby grew Sunday Ceramics, creating functional ware to sell and made to order. I have started to share my passion in a workshop space, introducing others to an afternoon of digging into clay, which feels like exactly what I'm meant to be doing, as being around people is a happy place for me. I also work as a disability support worker and have blended my two passions together by running one-on-one clay play for NDIS participants, to introduce others to this therapeutic medium.
​
Thank you for keeping my dreams alive!
​
xx
Tash